~Smiley is currently 40 months old~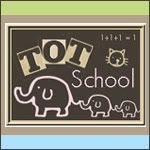 We had a pretty relaxed week of tot school/preschool this past week. We worked on puzzles a few times this week. Smiley now works completely independently on them.
We continued to learn about bugs. We colored the title page for our
Bee Unit
. Smiley loved this. We reviewed our binder and talked a lot about bees. He told everyone about pollination and how bees make honey :)
We finally finished our spring collage ;)
Smiley's handwriting skills continue to improve. We reviewed a few of Carisa's handwriting sheets that we had worked on earlier in the year. We're about ready to jump back into the RRSP units :)
We colored quite a bit this week...
And made patterns with our little magnets...