~Smiley is currently 24 months old~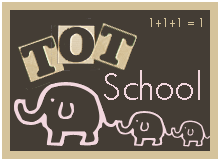 Winter Theme...
We began our winter theme this week. We don't have snow or "winter" where we live, but Smiey nevertheless enjoyed learning about snowmen, snowflakes and snow. He loves the boardbook "Frosty the Snowman" that we read a lot throughout the month of December. I guess our winter theme, should really be on rain, which we have had a lot of this past week!! (he is pretty fascinated by rain, actually).
We made a winter theme collage for our kitchen...
We drew a snowman on another day. I asked him to draw a hat and he made a red scribble over the snowman's head. I was pretty impressed ;)
ABCs...
Smiley is doing really well with his letters. He has known all of his upper and lower case letters for quite some time now. A couple of weeks ago, we went on a drive and I let him watch the leapfrog letter factory in the car. He then asked for it a few more times that week and picked up all of the phonics within a few days!!! I am so impressed by that dvd! Whenever he now sees a letter, he tells me the name of the letter and it's sound!
He got this Melissa and Doug word puzzle for Christmas and really really likes it!
I
I bought these letter posters for him at the learning store a while back. We took out the A and B posters this week. I am trying to help him make the connection between letter sounds and actual words. We'll see how it goes ;)
Fine Motor Skills...

I gave him a pair of tweezers for the first time this week. They came with a boardgame that he got for Christmas. They are pretty small though and a bit difficult to use. He doesn't really have the hang of them yet...
Using the spoon was much easier :)
We worked a little bit on number correspondence as well. He wasn't very into it though. He actually does this automatically during every day activities. For example, if he happens to have three blueberries, he'll say "three blueberries". He's pretty much into counting everything... Mom's games are boring I suppose...
We pulled out scissors for the first time this week as well. He was really interested in doing this as he sees me using scissors quite a bit. He had a bit a hard time figuring out how to hold the paper to be able to cut it. He would often hold the scissors parallel to the paper... Definitely something we'll keep working on :)
Finding the right lid for the corresponding tupperwear. Great while mom is doing something in the kitchen :)
Sorting...
Sorting is still something that Smiley absolutely loves to do. Pretty much any activity we do turns into a sorting activity :)
Here he's sorting his pom poms. He still loves pom poms and asked for them several times this week. These sorting plates that I bought were a fantastic investment, by the way!

Here he's finding all the green ones and sorting them into an espresso cup. (he asked for something white, so he could sort his white pom poms, but then it was fun to just sort all kinds of colors into the cup)...
Sorting his animals. Another one of his favorite tot school activities! If I could only buy two things, it would be the sorting animals and the pom poms, lol...