~Smiley is currently 25 months old~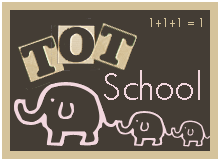 Learning Toys...
We haven't played with our mega blocks in a while and pulled them out again several times this week. Smiley still really likes stacking the blocks by color ;)
Smiley received a spiderman memory game at a Christmas party back in December. It has a lot of cards and is probably too difficult for him to play right now, but we used it to find matches...
I then showed him what spiderman looks like and he searched for all the spiderman cards. We did the same for the rest of the cards (although I didn't know who half the characters were, oops...).
We worked with our pom poms again this week. I had Smiley sort the pom poms based on size this week. He has a pretty good understanding of size.
We got a fun puzzle at a consignment store and Smiley had fun playing with it this week.
I am happy to report that Smiley has mastered the tweezers/tongs. He wanted to work with his Scatterpillar game this week and immediately asked for the tweezers. He did really well picking up the little balls and releasing them again. What a difference a couple of weeks can make! Oh, and of course he had to use the red tweezers for the red balls, the blue tweezers for the blue balls... He is really picky about his colors. (He won't accept putting a red Cooties head on a blue Cooties body, for example, lol).
We looked through our numbers book again for the first time in a while. Smiley is really good about counting pretty much anything throughout the day, so we haven't really been working much on this skill...
Our peanut turned 5 months this past week! I can't believe how time has just flown by!!! She still loves her baby gym mat!