~Smiley is currently 20 months old~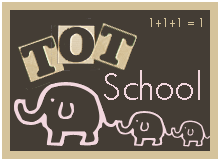 We had lots of fun this week with fine motor activities, color recognition, and more.
Smiley enjoyed stacking his pegs by color. He knows all his colors really well and loves showing off his skill :) He names colors for many things throughout the day.
We did quite a few puzzles this week as well...
Smiley enjoyed stacking cups. He loved this even when we first started tot school :) It just never gets old ;)
Stringing beads was another favorite this week. He's doing better and better each time we pull out this activity.
We worked a lot with crayons and stickers this week, fitting our farm theme...
And more pegs...
This Melissa and Doug stacker is always great fun as well. It's a great way to teach shapes, colors and sequencing.
We worked on our matching game from our ocean tot book.
Pom poms remain a huge favorite in our house. Smiley can't get enough of them :) He asks for them almost every day!
Stacking a tower with his wooden blocks...
Working on our ocean felt board. I actually didn't make it, but received it as a gift. You can find it at Lakeshore. I got it as a pack of four or five felt boards with different scenes. They are awesome!!!
If you would like to read more tot school blogs, please visit Carisa at
http://1plus1plus1equals1.blogspot.com/