~Smiley is currently 20 months old~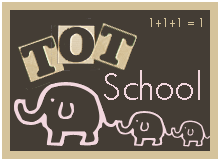 With our new addition arriving last Saturday, we did not spend very much time doing tot school. However, we did spend lots and lots of time looking at and loving on Lil' Miss Sunshine.
Farm Theme...
We did manage to start our new theme: Farm.
Smiley worked on his farm puzzle...
He worked with farm stickers...
Fine Motor...
Most of the week included spending time with family. However, even there we were able to sneak in some tot school activities ;)
Playing with his cousins...


Pulling teeth...
Going on walks...
Going to the park. An activity that occurs every afternoon around here :) I am fortunate that my husband gets off early :)