~Smiley is currently 17 months old~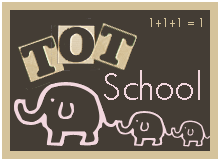 Fine Motor Activities...
Smiley still enjoys taking his crayons out of their box and putting them back in :)
We bought Smiley a tool bench this week at a consigment sale. He really enjoys this new toy.
Sticking pom poms in the holes of one of the tool bench boards.
Same thing with pipe cleaners...
We always have lots of fun with our peg board. There are so many different ways to play with this toy.
Animals...
We got the chance to go to the zoo this week. It was the first time since Smiley was little. He had a great time and even got to pet a snake!
I finally bought some water colors this week and Smiley got the chance to make a water color painting.

We had a great 4th of July and Smiley had lots of fun seeing the fireworks.


Smiley's newest thing is trying to slide down the little ramp of his toy garage. What a nut ;)
Some of mommy's favorite pics this week...
If you would like to read more tot school posts, please check out Carisa's great blog at:
1plus1plus1equals1