~Smiley is currently 17 months old~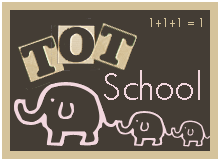 Fine Motor Skills...
Sorting pom poms into an ice cube tray.
Finding pom poms in a bowl full of penne pasta...
Stacking pegs...
Transferring pom poms with a measuring spoon.
Gross Motor Skills...
Smiley loves to climb on everything these days. Here he is standing on his leap frog fire truck. Mommy and daddy are not very excited about this new found love of climbing...
We colored with crayons a few times these week. Smiley actually did some coloring this week, rather than just taking the crayons in and out of their box. However, we had to discontinue our coloring a few times because Smiley started eating his crayons.
Smiley likes to color with pencils and ballpoint pens these days. Maybe he thinks he's writing like mommy and daddy ;)
The father's day card Smiley made for daddy...
Animals...
Smiley loves animals. We're talking a lot about animals every day. We read books about them and look at them on our walks.
Here he is looking at his cousin's fish, saying "fish" and making the appropriate sign.
Playing with his cousin's monkey
Giving his bear a big hug and kiss. He loves to hug and kiss his stuffed animals these days. I love it. It's too cute ;)
Looking at a pond full of fish and turtles with daddy
Here is a picture of the fish they were looking at so intently
There are so many fish and ducks to look at...
It's cute how he studies the animals :)
Looking at the ducks up close with mommy...
We did a lot of life school this week, like every week :) It's probably the majority of our tot school.
Smiley had a great time being pushed around in this little tykes car at his grandparents' house. He loved it and we're thinking about getting a car like this as well, or buying a tricycle.

We spent a few times at Smiley's grandparents' house and Smiley had a great time playing with his two cousins. It was cute watching him and his 14 month old cousin exploring each other :)
We take Smiley on a daily walk and he absolutely loves it. He particularly likes pointing out all the animals, cars, trucks, and flowers he sees. It's really cute.
And of course, there was a lot of running around every day this week. Running around is probably one of Smiley's favorite things to do ;)
If you would like to see more tot school ideas, please check out Carisa's blog at
http://1plus1plus1equals1.blogspot.com
.