~Smiley is currently 17 months old~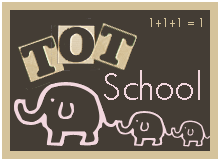 Smiley had a fun tot school this week. Daddy was on vacation and therefore spent a lot of time with Smiley. Unfortunately, I do not have pictures of the things they did together, since it gave me the opportunity to get some other things done. However, here are a few shots of our tot school this week.
We started our week doing all kinds of activities with our little pom poms. Here are some picture of Smiley putting them in his fisher price mailbox.
I tried to do a coloring activity with Smiley again this week. It didn't work out as planned though. He had no interest in coloring and was only interested in putting the crayons in and out of their box. I guess we're practicing fine motor skills :)
Smiley saw helped daddy pump his stroller wheels a few weeks ago. On this particular day, daddy got the bicycle pump out of the closet to get to something else, and Smiley started pumping. It was really cute. He then carried the pump over to his stroller, put the needle by the wheel and pumped some more. So cute!
We worked with our pom poms quite a bit again this week. They truly are a big hit around here. Smiley tranferred the pom poms to a coffe cup and then put them in the little holes of the muffin pan. He then did his own tot school activity. He actually gathered all the red pom poms into a pile. I thought it was coincidence at first, but a little bit later, he did it again. We may have to start working on our colors soon :)
If you would like to see what other mommy's are doing for tot school, please visit Carisa's great blog at
1plus1plus1equals1
.