~Smiley is currently 15 months old~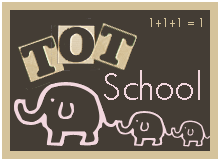 This week, Smiley enjoyed drawing on his magnadoodle.
He has improved a lot on his shape sorter. I pulled it out for the first time in a few weeks, and Smiley was able to match the correct shapes into their holes. He really enjoyed this.
Stacking was a big thing this week. He loves these stacking cups he got from Nena last summer. They are always a hit!
And so versatile...
We practiced eating from a spoon this week. I used plain greek yogurt because the consistency is thicker than regular yogurt and it therefore doesn't run from the spoon as easily.
Of course it's still easier to use our hands ;)
Smiley is really into staching these plastic cups now. He loves doing this.
Can you see how proud he is?
And of course he had to place his sippy right on top...
Smiley loves this fisher price mailbox that he got a couple of months ago. He's really good now at putting the letters into the slit of the little mailbox.
And as always, he is very proud of his accomplishments :)
Smiley colored an easter egg for Easter. We can now finally start using crayons because he is less likely to eat them. Just a few weeks ago, he would chew on them. We also tried dot paint this week at the Kidspace museum and Smiley did really well with eat. It's much easier for him to dot than it is to draw. I think I will pick some up soon.