~Smiley is currently 14 months old~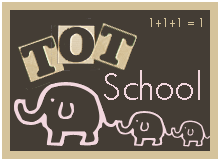 The last month has been a bit crazy around here. One reason is that I am currently 13 weeks pregnant and suffered quite a bit of morning sickness in the first trimester. It is slowly getting better, so I am feeling up to posting again :) We still did some tot school, it was for some reason just difficult for me to take pics and when I took pics, to put them up on the blog. An additional factor for my lack of posting is the fact that Smiley had pneumonia and had to go to the hospital for a few days. He's all better now though and tot school can officially begin again :)
Here are some pictures from the past few weeks:
Smiley enjoyed putting the lid on the pot over and over again. Sometimes the wrong way, sometimes the right way :)
Smiley is really into opening and closing different objects these days. I placed one of his toy bears in a tupperwear container and he enjoyed retrieving it and then putting the lid back on and starting again.
Smiley enjoyed pulling this receiving blanket through a paper towel roll.
Smiley really enjoys playing with his top these days and he has finally figured out how to spin the top himself. YEY. Doesn't he look excited about his newly mastered skill?
Smiley worked hard with his fisher price ring stacker and enjoyed putting it in all sorts of places :) A true sensory experience...
Fitting his ball on a plastic cup. Smiley wa very proud of his accomplishment and started applauding for himself :)
Working on fitting the lid on this poster tube. He spent a long time on this activity...