~Smiley is currently 28 months old~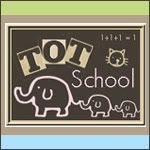 ABCs...
This week, we covered the letter F. We read many books about fish, frogs, and fox.
We did a letter F worksheet, where Smiley colored all the items that begin with the letter F.
Smiley really likes the rainbow fish books, so I wanted to focus many of our F activities on the books by Marcus Pfister.
Smiley colored a couple of rainbow fish pictures that I found on the web...
For our foam letter activity, I really wanted to incorporate our rainbow fish theme. I cut out a letter F, a tail, three fins, a head and a mouth.
and lots of scales...
Smiley then glued the scales on the letter F and we attached fins, tail, head and mouth. In the end, we colored some of the scales with a glittery silver glue to make it look like the rainbow fish :) Smiley loved this craft, especially gluing on the scales and decorating the fish with the glittery glue...
If you don't add scales and make the F in a different color from the tail, fins and head, the letter F will stand out much better. Smiley already knows the alphabet though, so I didn't worry too much about the F not standing out as much...

I just added my rainbow fish craft idea to the Ultimate Alphabet Craft Collection. Check it out for some other cool alphabet crafts :)
Colors and Shapes...
Smiley is really into worksheets right now. He colored many pictures in different colors...
He found and colored all the circles on this sheet...
We matched colors with this game...
And worked on a mix/match puzzle...
Gross Motor...
I sometimes forget to mention on here that Smiley is a very active little boy who needs lots and lots of physical activity ;)
We do lots of movement activities at home...
and we go to the park at least once a day, if not twice...
Smiley is starting to get the hang of his tricycle. Pedalling is still a bit tricky for him though...
This boy LOVES the swing...
He does really well with the horses now. Climbing on and off on his own and bouncing by himself.
And he spends much time just RUNNING.... (he really only nows one speed, and it's running)