~Smiley is currently 19 months old~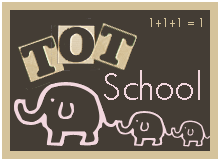 Ocean Theme...
We continued to work on our ocean theme this week. I focused on integrating fine motor skills, number recognition and vocabulary as part of our theme. It went really well and Smiley had a blast. We even managed to make it to the beach one day this week (unfortunately, I didn't bring the camera). It was a very windy day, and Smiley had fun jumping the waves with daddy :)
I bought Smiley a ocean creature puzzle from Melissa and Doug, which he loved. We worked on fine motor skills with this, as well as on learning some new vocabulary- sea star, crab, shark, dolphin, and seahorse (he already knows squid, whale, fish, turtle).
I found those fun number cards at the Learning store, which also work perfectly with our ocean theme. They have numbers on one side and sea creatures on the other. Smiley is getting pretty good recognizing the numbers 0-10. He particularly has the numbers 0, 2, 3, 4, 5, 8, and 10 down. We still need to practice them a bit more though :)
We played a lot with ocean theme stickers this week, again focusing on vocabulary while we were sticking them on paper.
We are going to make a big ocean collage for his room. I will probably hang it up some time next week, so stay tuned :) This week, we made a sea star and a fish for our collage. Smiley had a blast coloring the sea star and gluing the foam shapes on the sea star and fish.
Our finished projects :)
In addition to practicing numbers with our ocean theme cards, we also played with this new toy. It's a cookie jar from the Learning Store. This toy is a huge hit with Smiley right now :)
We also watched his number DVD a couple of times this week and played with his number puzzle a few times this week.
Animals...
Smiley is in love with animals. I saw these fun flashcards at Costco a couple of weeks ago and got them for tot school. Smiley really likes them and already knows most of the animals. I can highly recommend them and they sell quite a few different ones at Costco right now.


When he sees one of the animals that we have in some other form around the house, he often goes and gets it while we look at the flashcard. Here, he brought me his Little People zebra when he saw the zebra flashcard. I love how he makes the connection :) Great learning buddy ;)
We practiced our fine motor skills quite a bit this week again. Smiley is still a hug fan of his mega blocks.

I got this really awesome toy a few weeks back. It's called Baby Connects and I got it from the Learning Store. It looks like little atoms that you can connect. Smiley LOVES this toy and it is great for fine motor skills, as well as learning colors and problem-solving! I highly recommend it. It is also another great toy to bring with you to restaurants, doctor visits etc. as it provides a great distraction! Smiley can play with this toy for quite a long time.
We tried lacing beads this week for the first time. Smiley liked them, but I think it is still a little bit difficult for him. He was more into picking up the lacing beads that looked like cars and trucks and driving them around the floor, saying 'vroom' ;)
More blocks... We focus on recognizing colors a lot too, when we work with blocks. Right now, we're focusing on yellow, red, blue and green.
Playing with straws...
Smiley loved hitting the pinata.
He adores his grandparent's two German Shepherds. They are always a highlight of our visits with his grandparents. He kept saying "eye, eye" and sticking his finger in the poor dog's eyes.
He blew many many kisses for the two dogs.
And gave them big hugs...