~Smiley is currently 28 months old~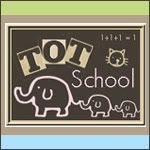 We left for Switzerland on Friday to spend a few weeks with my family :) We will be here for three weeks!! I am so excited! Unfortunately, due to trip preparations, our tot school week was cut short a little...
Learning Toys...
We got a new puzzle for Smiley, since the ones we have got a little too easy for him. He really likes this one and it is just challenging enough :)
Beads were still a big hit this week. He really likes making necklaces :)
He LOVES markers right now. He asked to color with them almost every day. His new thing is to scribble something and then tell me what he drew :) Here, he is making a goldfish I think...
He likes making patterns with megablocks...
And of course just making towers, seeing how high he can go. He knocked this over a second after I snapped this pic :)
Enjoying himself in my parents backyard in Switzerland. We live in a condo, so being able to plaz in a yard is a BIG treat!
My parents bought this awesome water toy for him and he spent several hours playing with it yesterday :)