~"Smiley" is currently 12 months old~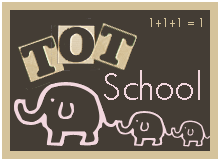 We had a great time with tot school this week. We started out by working on Smiley's puzzle, which he received for his first birthday. He had a great time taking out the pieces and trying to fit them back into their spot, which he didn't succed at yet ;)
He is very intrigued by wheels lately, and loves spinning them. Here he is spinning the wheels of his Little People airplane.
He also enjoyed playing with his Fisher Price stacker. He figured out that he can actually put the rings back on the pin, rather than just taking them off :)
Later in the week, he again enjoyed putting little toys into this box, closing the box, opening it back up, and retrieving his toy.
We enjoyed making music with two lids...
He spent some time playing with this toy that has many things on it that he can manipulate.
He enjoyed hunting after his crawling ball later in the week...
Smiley has enjoyed "reading" lately and we've been spending a lot of time reading every day. He particularly loves his Karen Katz' "Where is Baby's Belly Button".
We spent Saturday afternoon at a family party and Smiley had a wonderful time with many tot school opportunities. He was very intrigued by his cousin's toy car. He loved pushing down on the driver to make the car drive away.


He had a fun time playing with this toy together with two of his cousins...
He managed to climb these long stairs all by himself. He had a blast doing it and couldn't get enough of it.
He had a great time playing the drums with his daddy. I think his daddy is secretly hoping that Smiley will share his passion for this instrument.
If you want to read more about other mom's experiences doing tot school, please check out Carisa's blog at
1plus1plus1equals1
.